Forgive me for my lack of knowledge on this next artist, but I honestly do not know much about her pop past. Regardless, today at
MILK CARTON POPSTARS
we've chosen to highlight one of Freestyle's loudest...
Denise Lopez
. I vaguely remember her back when I was a kid , but it wasn't until early last year when
Chicagosexbox
made me a copy of his freestlye DVD video collection that I really took notice. Upon viewing the videos over and over, I instantly fell in love w/ Denise's big hair and even bigger voice! Why on earth had I not been a fan of this woman before?
Let's watch the video shall we?
HOLY LOUD!!! She's up there w/
India
as the loudest freestyle bitch ever! You know cause freestyle female singers only came in loud or tone deaf. It was very difficult doing research on Denise because there isn't that much info readily available. Let's take a quick look at her pre-A&M days courtesy of
allmusic.com
.
By the time Denise Lopez achieved success in 1988 with the dancefloor and pop-radio hit "Sayin' Sorry (Don't Make It Right)," she had already paid her dues via several earlier singles deals with TNT and RCA. Neither of those hit pay dirt, but one single ("If You Feel It") made its way onto this well-produced pop-dance set and became a semi-hit.
What little I was able to find was via
this website
. Denise Lopez released her debut album in 1988 on Vendetta/A&M records. It was entitled
Truth In Disguise
and was heavy on the dance (particularily freestyle) songs and the occasional ballad. This album has been out-of-print for quite some time and the asking price is usually $30+ for the CD.
There were three singles released from this album according to
onamrecords.com
. The pop/dance hit
Sayin' Sorry (Don't Make It Right)
peaked at #31 on the Billboard Hot 100 and was a #6 hit on the Billboard Dance charts. Two other singles were released,
If You Feel It
(#94 Hot 100, #22 Dance) and
Too Much Too Late
(#21 Dance). The album itself peaked at #184 on the Billboard Album Charts in December of 1988.
Denise's second album was entitled
Every Dog Has Her Day
and was released in 1990. It did not chart...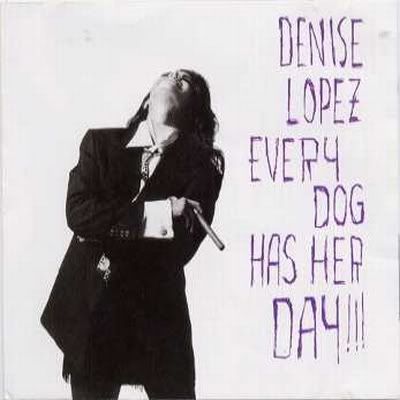 It did however produce 1 single
Don't You Wanna Be Mine
which peaked at #86 on the Billboard Hot 100...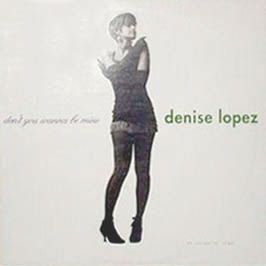 So we ask where has Ms. Lopez been for the past 16 years? Any info would be greatly appreciated. I've searched high and low and no one seems to know the whereabouts of Denise nor what she's doing now. All I do seem to find is
a Swedish singer by the same name.
EDIT:
Thanks to
Justin
for giving me the heads up about Denise's earlier recordings as
Neecy Dee
! I was able to purchase the 12" on
ebay
from someone who is friends w/
Charley Marrota
,
the producer of her 1984 dance single
Best Of Me
. I inquired if he knew anything about Denise's current whereabout's and he was able to offer me this tidbit:
I believe she is now married and has a child or two, living in North Jersey somewhere.
Hey it's something!